Category: Insurance News / Medical Aid / October 2008
What To Look For In A Medical Aid
The Medical Aid industry in South Africa is changing.
With more competition and less monopolisation providers are being forced to offer customers more choice in product and easier access to private health care.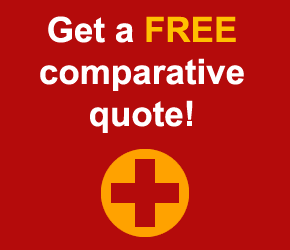 There are two types of people in the world of medical aid – new members and existing members, says Gerhard van Emmenis, Chief Operations Officers at Bonitas Medical Fund.
He says both groups are price-centric and both expect high value returns for their monthly contribution, not surprising when one considers the economic hardships consumers are facing in South Africa today.
"In either group, there is one common question and that is 'how does one go about choosing a medical aid that truly addresses my individual and specific needs?'"
Medical aid providers must start the relationship with a comprehensive, in person presentation to management, unions and employees that leaves the new member with a fair understanding of the benefits being made available to him.
"A good medical aid provider will be able to offer a concise range of options with a solution to meet the specific and varying needs of members in South Africa," he says.
"It's always prudent that members note that, while most medical aid providers build their options as holistically as possible, each option comes with pro's and con's, all of which should also be investigated thoroughly."
In troubled times it's always reassuring to know that the chosen medical aid is solvent enough to cover its members claims and future needs.
The Council of Medical Schemes requires that medical aid providers keep a stockpile of at least 25% solvency levels, which equates to the provider being able to cover a minimum of three months worth of claims for each of its members without receiving any contributions.
Some providers keep strictly to this requirement while others offer over 45%, which means long term coverage in times of financial hardship.
The second indication that a medical aid provider is financially stable would how the company performed financially over the last two years.
"Members can visit the Global Credit Rating web site (www.globalratings.net) where schemes are accredited and rated by unbiased professionals."
Van Emmenis says there are a few questions members should ask:
How quickly will my bill be paid?
What kind of turnaround time can I expect on queries?
Will I receive a monthly statement that will highlight where I've been, who's been paid and, in cases where bills haven't been paid will I be told why?
"There's no one place members can go for this kind of information and it is generally past experiences or referrals that play a role here," he says.
"Members could also ask their local GP's as they will be able to tell you about their experiences with medical aid providers across the board."
Van Emmenis says consumers should consider that many providers promise low contributions in order to grow market share.
"The sometimes crippling surprise follows when consumers are hit with exorbitant increases. Consumers should take a look at the provider's increases over a minimum of three years (detailed information can be found at: www.medicalschemes.com)."
Lastly, a good question to ask is whether your provider can manage the costs associated with conditions like diabetes, asthma, cancer or even HIV.
If the provider is cost conscientious, have investigated the most reasonable solutions and always keep the long term care of its members at the top of mind, they're already leading the pack.
"In a world where medical aid is no longer viewed as a 'have to have', it is of utmost import that the consumer be able to see exactly what he's getting in return for his buck from the start," he concludes.
"So, the more transparent the provider and its range of offerings, the less chance that members will face upset in the future."
Source: ITInews – Insurance Times and Investments Online